THERE ARE SOME CHANGES COMING!!!

AND . . . DRUM ROLL PLEASE . . . At a meeting on October 6th

, the Session, in response to the loosening of restrictions by the Governor for inside gatherings, authorized the recommencing of in-person worship to start on Sunday, October 18

th

.

The guidance from the state for safe public gatherings is to limit them to 20% of capacity, which means for us 40 people.

Once we meet this capacity, the fellowship hall will be opened where the live stream of the service will be shown on the monitor there.

The protocols listed below will be used for this service as well.


There will be plenty of instrumental music, but no live singing.
You will be instructed to sit in designated seating in your household groups which will have some flexibility, depending on the size of your group. Your willingness to follow our guidelines will help to insure a more inspirational worship experience for all involved.
The pastor will not be wearing a mask while speaking. He will be behind a Plexiglas shield to protect worshippers. Any comments about this set up should be kind and gentle.



WE WILL CONTINUE LIVE STREAMING OUR WORSHIP SERVICE SO THAT THOSE WHO ARE NOT COMFORTABLE WITH COMING TO CHURCH JUST YET CAN CONTINUE TO WATCH AT HOME ON YOUTUBE.


HERE IS THE LINK TO WATCH ON YOUTUBE SERVICE.
CLICK HERE

IF YOU WISH TO PRINT OUT THE "HOME BULLETIN" FOR THE OCTOBER 11TH WORSHIP SERVICE, CLICK HERE TO OPEN AND PRINT OUT.



HOME BULLETIN





ALL UPLOADED VIDEOS OF PAST WORSHIP SERVICES WILL ALSO BE AVAILABLE TO WATCH ON YOUTUBE.COM

CONGRATULATIONS TO ALL WHO HAVE PARTICIPATED IN MAKING
THIS HAPPEN. WE WELCOME YOUR FEEDBACK ON ISSUES YOU
MAY HAVE ENCOUNTERED AND ASK THAT YOU CONTACT
US TO LET US KNOW YOUR THOUGHTS.





OUR OUTDOOR WORSHIP SERVICES WERE GREAT!


Here are some pictures from this wonderful worship service. Check out our FB page for videos and more pictures.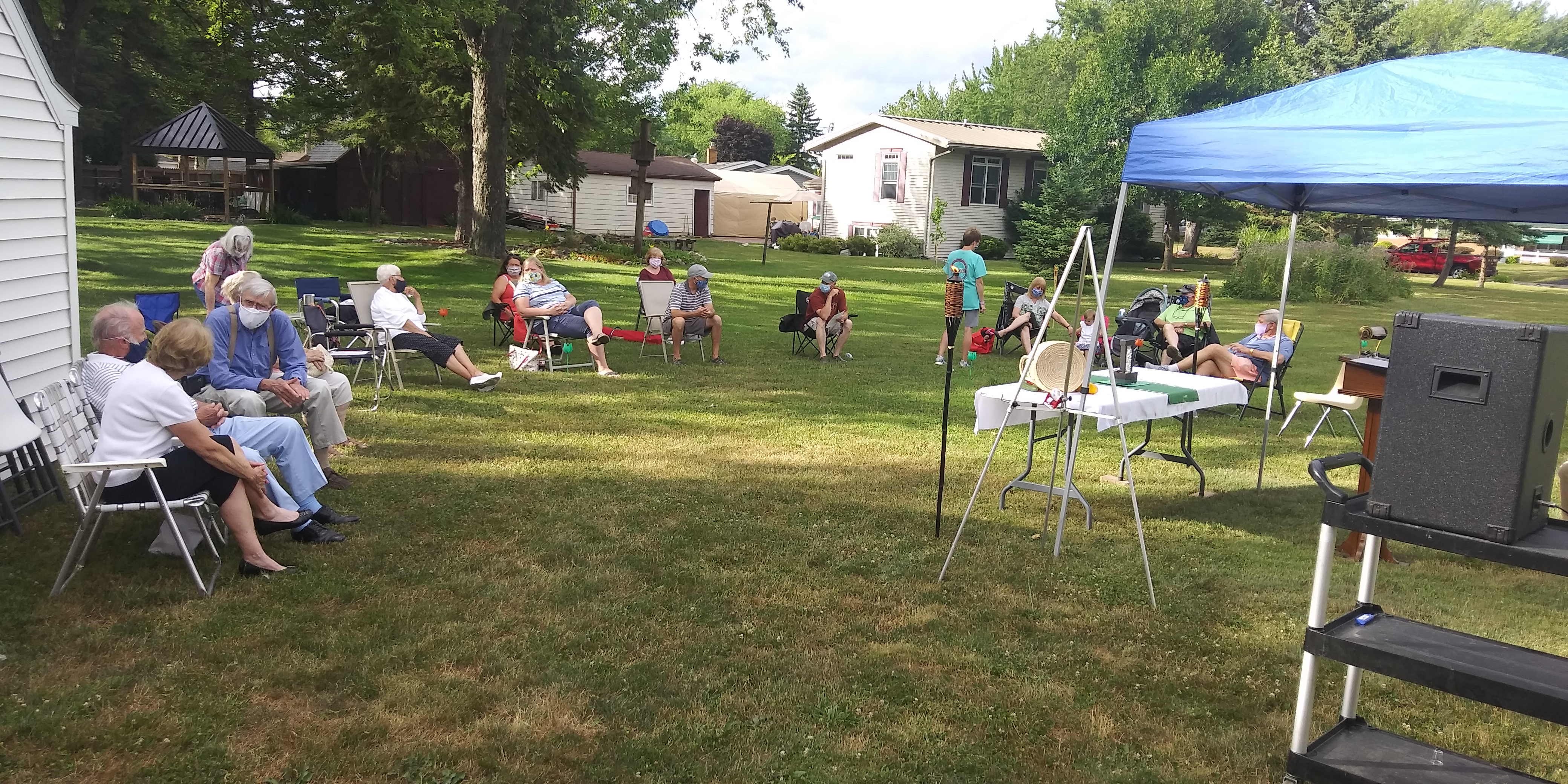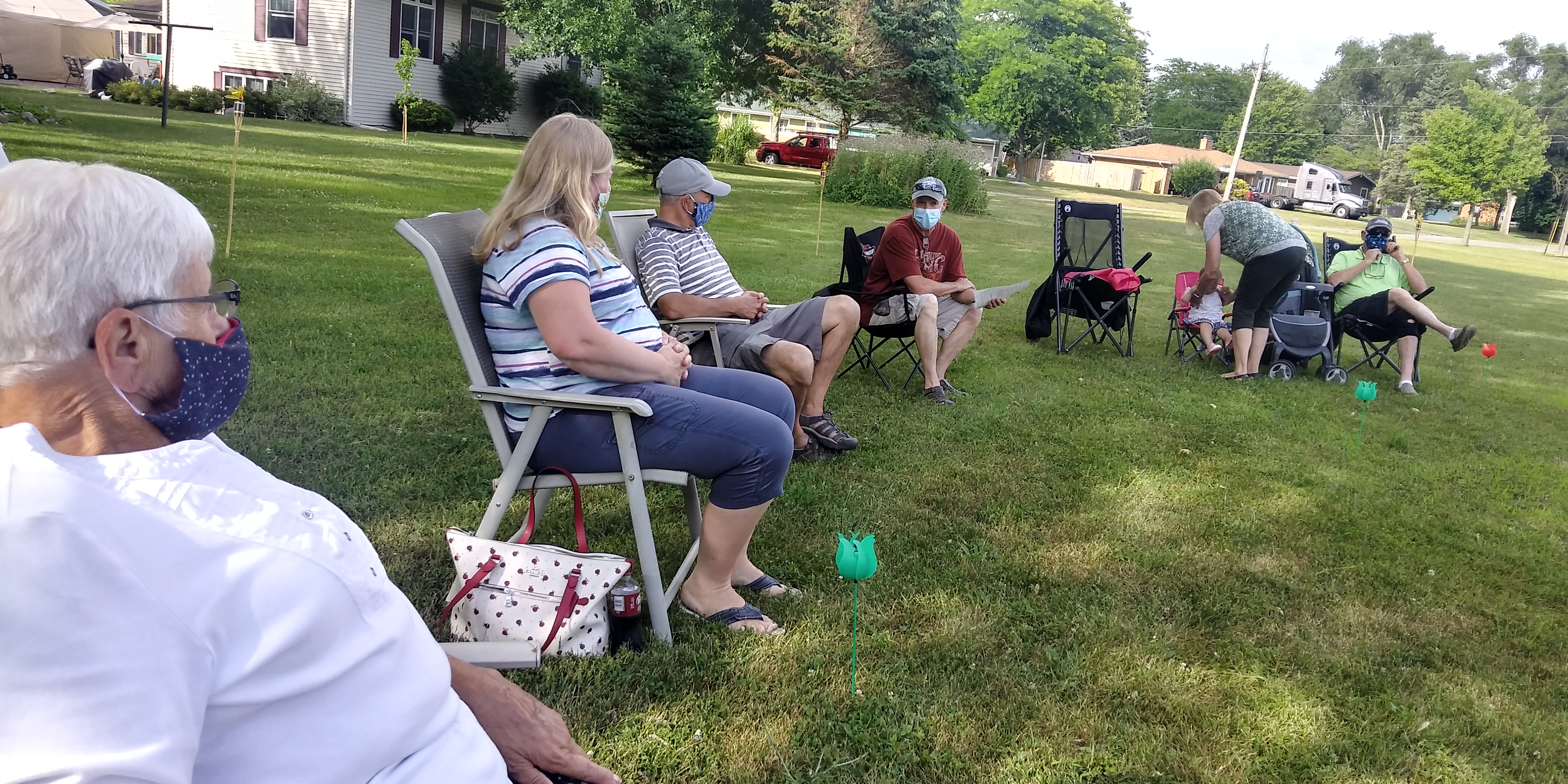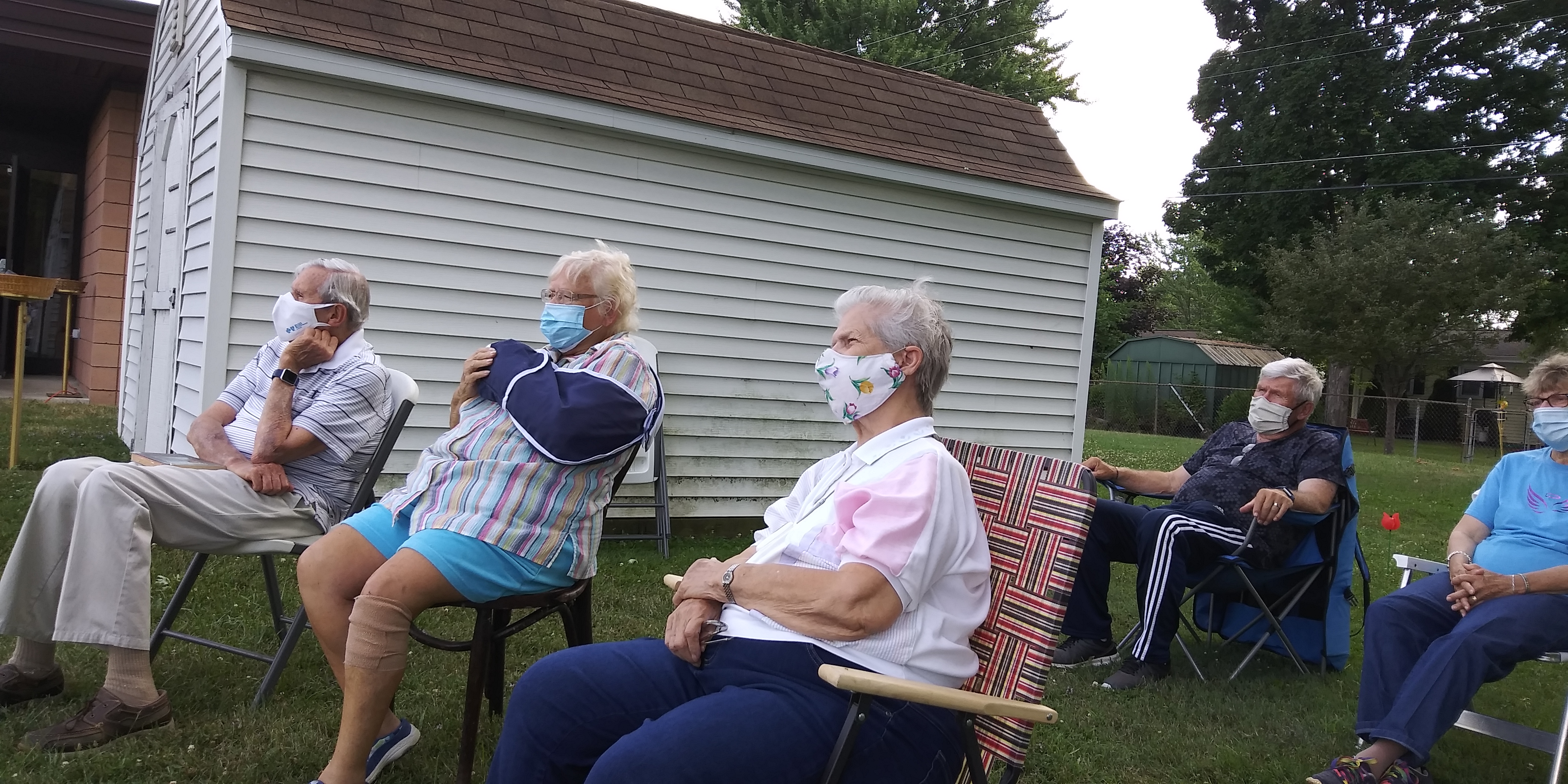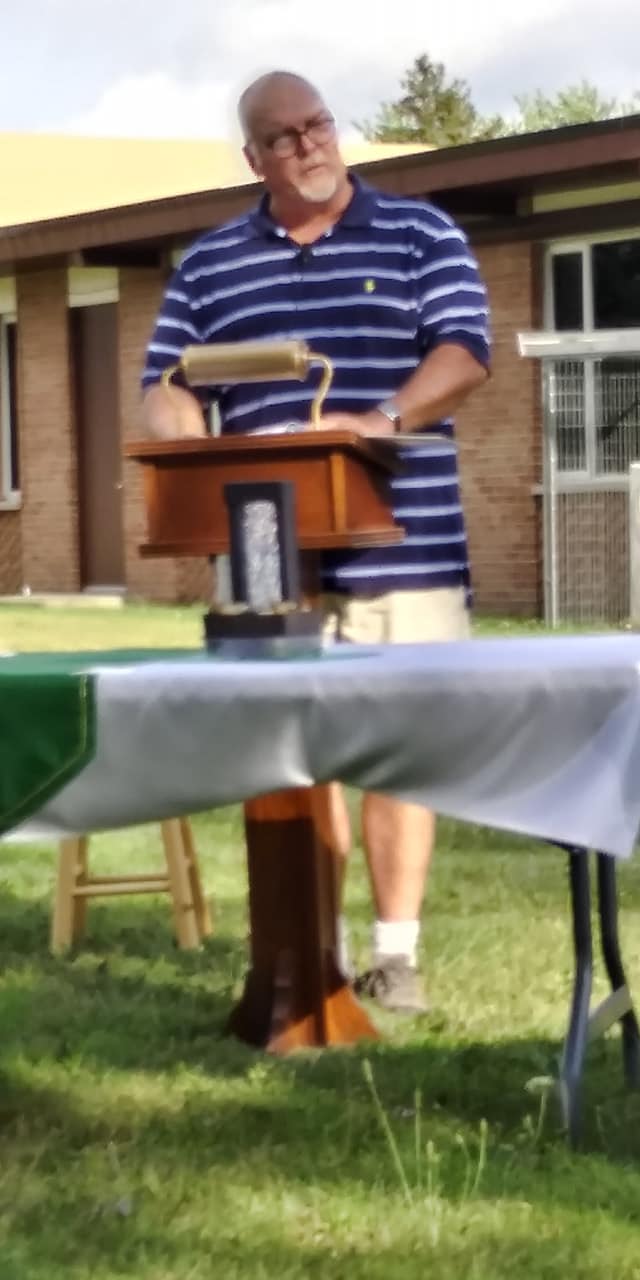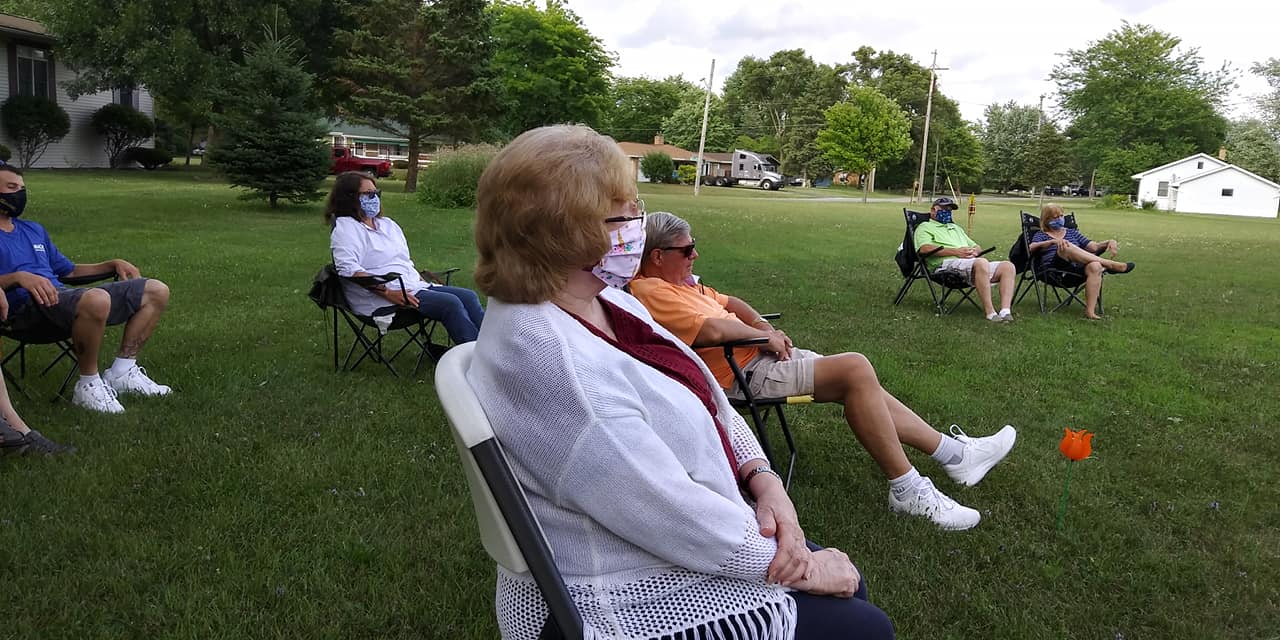 Well - these are certainly unusual times. We
are living in a time that will go down in history.
Reminds me of a saying I have heard at different times of my life . . .
"People make plans, and God just laughs."
In that regard please see the following message:


Due to concerns over the Coronavirus (COVID-19), we regret to inform you that all events at Countryside Trinity Church, including worship services, have been canceled until May 10th. It is only out of an abundance of caution that we have taken this step. Please continue to watch this website as well as our FB page for updates.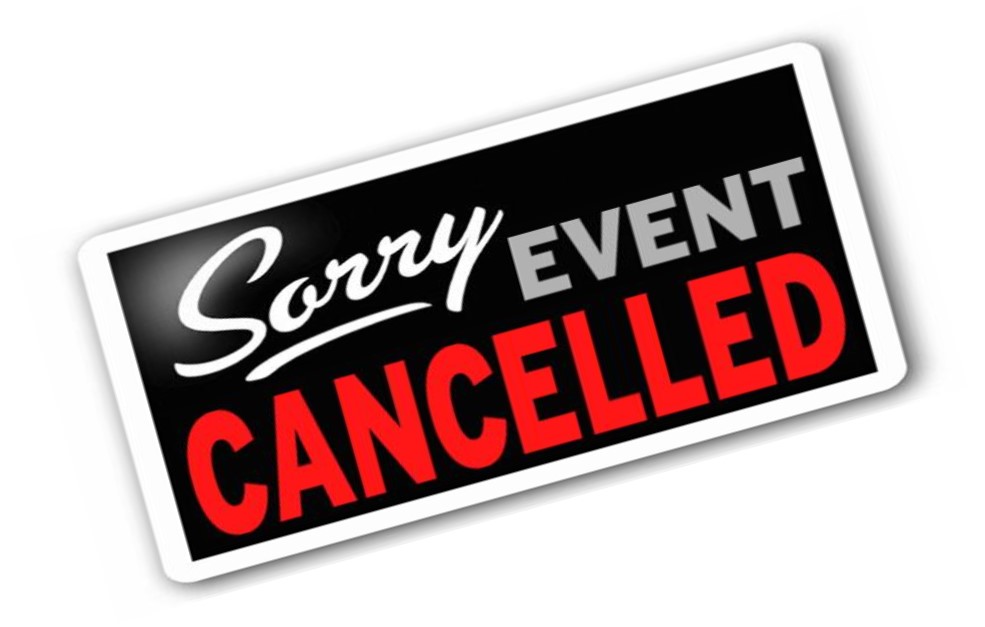 Fall Flea Market/Craft Sale/Bazaar
Saturday, September 12th, 2020
9:00 a.m. - 3:00 p.m.
This will be an indoor/outdoor event with
spaces available in the parking lot or indoors.
We are still looking to fill the vacant spots
with crafters, direct sales, etc.
Go to Special Events page for more information



Holiday Bazaar
Saturday, November 7th, 2020
9:00 a.m. - 3:00 p.m.
We are still looking to fill the vacant spots
with crafters, direct sales, etc.
Go to Special Events page for more information



COUNTRYSIDE TRINITY CHURCH
4690 Weiss Street . Saginaw, MI 48603
(989) 793-0125
Email: countryside@ctcsaginaw.com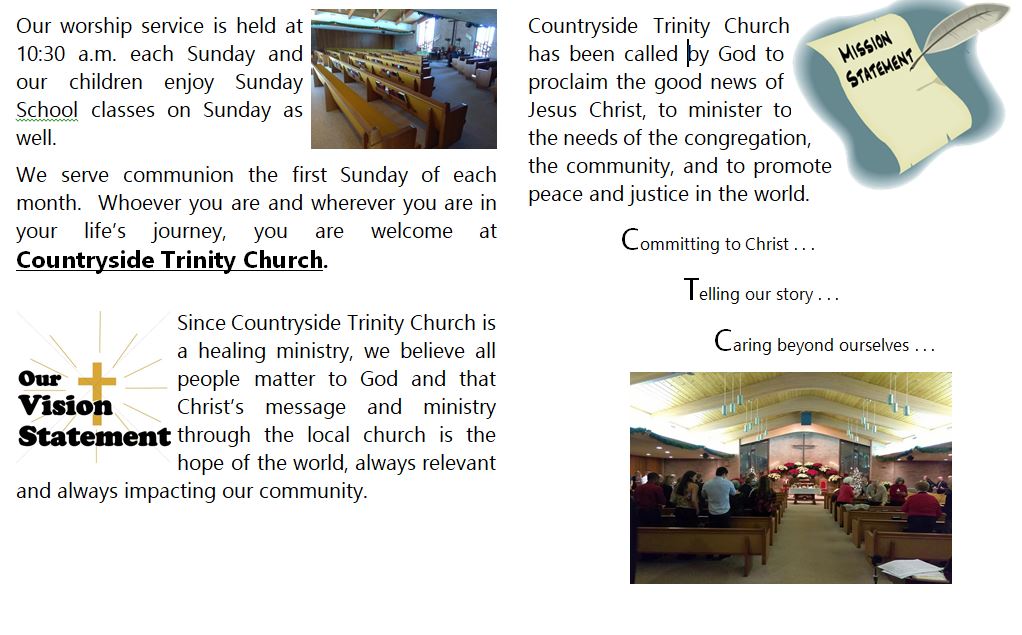 ---